The Nanomedicine and Drug Delivery Symposium is the key annual event for researchers developing next-generation delivery vehicles — targeted, responsive, biodegradable nanomaterials to make diagnostics more sensitive and drugs more effective
In January 2003 Dr. Alexander Kabanov and Dr. Kazunori Kataoka organized the first nanomedicine meeting in the United States – "The Nanomedicine and Drug Delivery Symposium (nanoDDS)." Since then nanoDDS has been held annually in different locations across North America. Over years it has attracted over 3000 participants from 30 different countries and became one of the most authoritative forums in its field. Each year the meeting comes to a different University campus, thereby promoting knowledge and becoming a major world-class scientific event for its students and scholars. The objectives of nanoDDS are to 1) discuss groundbreaking discoveries and developments in nanomedicine and drug delivery; 2) highlight clinical developments and opportunities for advancing nanomedicine technology to the marketplace; and 3) engage and educate students, postdoctoral trainees and scientists from the local University and all over the world.

The 21st annual Nanomedicine and Drug Delivery Symposium Hybrid Meeting, Fall 2023, Boston, MA.
The Organizing Committee is delighted to offer underrepresented Minority Fellowships to attend nanoDDS 2023 in person or remote to all the candidates who qualify based on the following criteria:
Graduate student or postdoc
Hispanic or Latino, American Indian or Alaska Native, Black, or African American, Native Hawaiian or Other Pacific Islander
Currently working at a U.S. institution
To apply for the nanoDDS URM fellowship, an applicant should send their CV along with a letter of support from their advisor to the co-chairs.
2023 CO-CHAIRS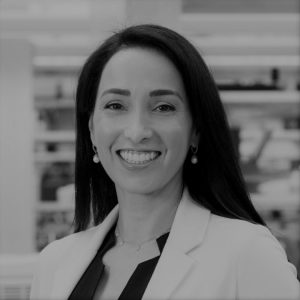 Natalie Artzi
Co-Chair 2023
Assistant Professor of Medicine, Principal Research Scientist at the Institute for Medical Engineering and Science at MIT, Associate Faculty of the Wyss Institute for Biologically Inspired Engineering, Associate Member of the Broad Institute of Harvard and MIT, Harvard University
2023 ADVISING COMMITTEE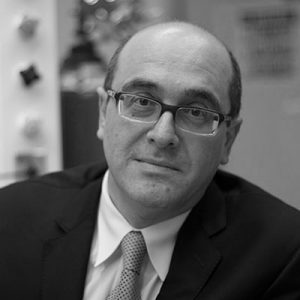 Alexander Kabanov
Founder
Mescal S. Ferguson Distinguished Professor
Director, Center for Nanotechnology in Drug Delivery
Director, Carolina Institute for Nanomedicine
Eshelman School of Pharmacy
University of North Carolina at Chapel Hill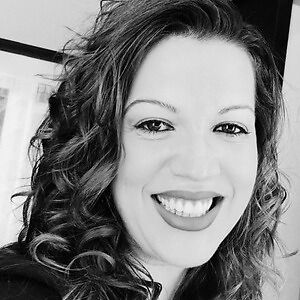 Jubina Bregu
Event and Financial Advisor
Deputy Director of Business Operations
Center for Nanotechnology in Drug Delivery
Eshelman School of Pharmacy
University of North Carolina at Chapel Hill
---
nanoEXPO show and exposition is an excellent opportunity for your company to demonstrate your latest technologies and services, and to communicate with a very targeted audience of researches in the continuously growing field of nanomedicine.
For more information about nanoEXPO 2023, please read the

flyer

or contact:
Jubina Bregu
jbregu@unc.edu
NANODDS 2020 Presentations
Robert Langer (MIT)
From Microtechnology to Nanotechnology: New Ways to Discover and Deliver Medicine to Treat Disease
Joseph DeSimone (Stanford University)
Device Assisted Drug and Vaccine Delivery
Power Hour: Diversity in Nanomedicine
Ralph Baric (UNC-CH)
Pandemic Preparedness and the Design and Development of Broad Spectrum Coronavirus Drugs
Power Hour: Research Funding
NANODDS INTERNATIONAL ADVISORY BOARD
Hsin-Lung Chen, National Tsing Hua University, Taiwan
Patrick Couvreur, University of Paris-Sud, France
Pieter Cullis, University of British Columbia, Canada
Martyn Davies, University of Nottingham, UK
Avi Domb, The Hebrew University, Jerusalem, Israel
Ruth Duncan, Cardiff University, UK
Adi Eisenberg, McGill University, Canada
Rogério Gaspar, University of Lisbon, Portugal
Allan Hoffman, University of Washington, USA
Rudy Juliano, University of North Carolina at Chapel Hill, USA
Kazunori Kataoka, University of Tokyo, Japan
Sung Wan Kim, University of Utah, USA
Thomas Kissel, Philipps-University, Marburg, Germany
Jindrich Kopecek, University of Utah, USA
Ick Chan Kwon, Korea Institute of Science and Technology, Korea
Robert Langer, MIT, USA
Teruo Okano, Tokyo Women's Medical University, Japan
Edward A. Sausville, University of Maryland, USA
Francis Szoka, University of California, San Francisco, USA
Jun Wang, University of Science and Technology of China, China
---